MUMBAI: The Mumbai airport's main runway is likely to remain shut till Friday midnight as the SpiceJet Boeing 737 that went off the runway a little before Monday midnight is yet to be removed, leading to 300 flights being cancelled till now.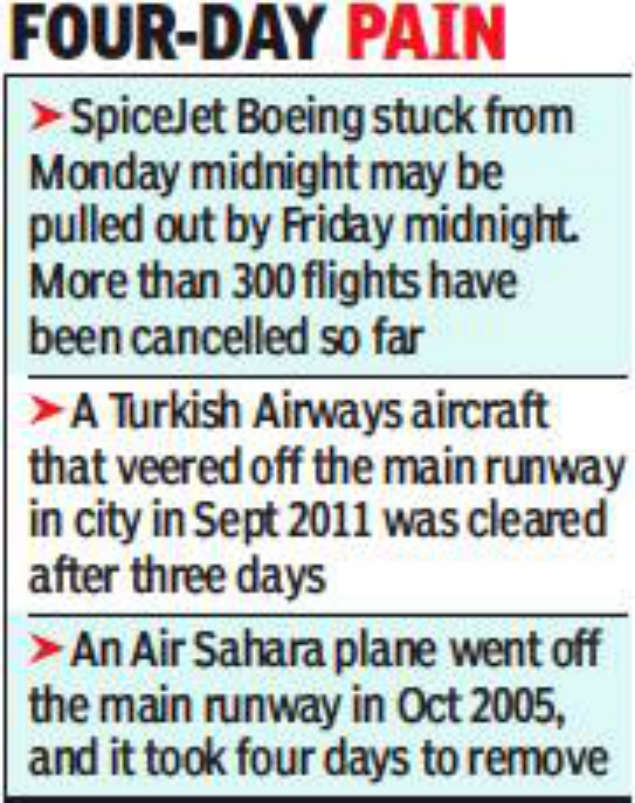 On Thursday, the DGCA issued four showcause notices to SpiceJet, which had five landing-related incidents between Sunday and Tuesday, after finding "a number of deficiencies" during an unplanned surveillance of the airline.
The SpiceJet aircraft recovery will move into Day 4 on Friday. A notice issued by Mumbai air traffic control said the main runway will not be available till Friday midnight. The last time such a long closure occurred was in October 2005 when a Boeing aircraft belonging to now-defunct Air Sahara went off the main runway and was removed only after four days. Back then, the airport handled an average of only 300 flights/day.